---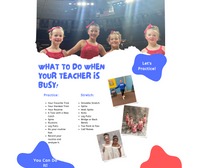 Introducing "Teacher's Busy Buddy" – your ultimate digital companion to keep your students engaged and productive in the classroom when you are occupied. Designed specifically for students, this downloadable tool is packed with creative prompts to make the most of learning time. 
Teacher's Busy Buddy is your go-to digital companion to keep students busy, engaged and practicing while teacher's work with other students, talk with a colleague or address the many things that are happening in today's busy classrooms. Transform those moments when you are occupied into valuable learning opportunities, and take control of student productivity like never before.
Download Teacher's Busy Buddy today and unlock your full potential in the classroom.